We have worked out a special discount offer for SECockpit members. For a limited time you will receive a 10%

LIFETIME

Discount on any package you join.
This offer won't last long and you still get a 5 day free trial up front so you have nothing to lose.
STEP 2: Click on the 5 Day Free Trial Button for the package you want.
STEP 3: Enter Your Coupon code to receive 10% off

(Coupon code was emailed via SECockpit)

.
STEP 5: Copy your API Key and paste it into SECockpit to have your backlinks automatically submitted for Powerful Indexing.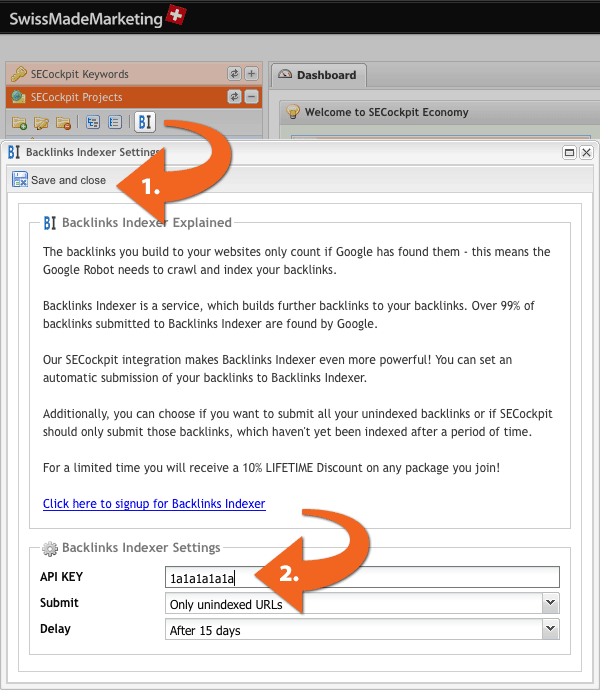 STEP 6: Sit back and relax as two powerhouses, SECockpit and Backlinks Indexer build backlinks and index them creating Massive link authority and rank boosts.